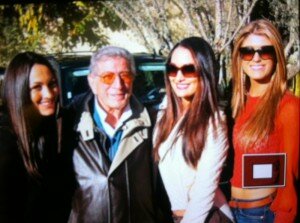 Long time no write…..well that's what happens when it's the Holidays. I'm soo busy!
if I haven't told you yet; I'm a total Holiday nerd. I get into every Holiday you can imagine, but Christmas is #1 on my list. I love to decorate and make you feel like your walking into Santa's village. I love going out and seeing all the lights and holiday decorations. I thrive on all the treats and drinks that go with the season. Seeing how happy people are from Thanksgiving to New Years. Its the best energy! Going to parties and seeing family. Oh, it's the greatest time of the year. Us Bellas make the most of the season, we get sooo into it. I forget about sleep and embrace every second.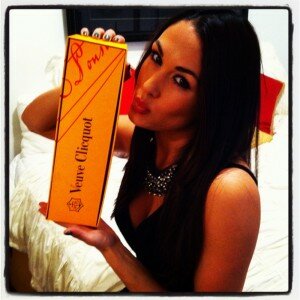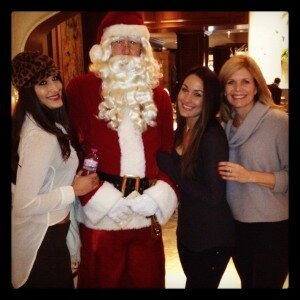 Our December went fast! We started as you know in Afghanistan. When we got back we enjoyed a trip to the wine country; Beautiful Sonoma County! The weather was perfect, the wine was delicious, and Tony Bennett was amazing! Couldn't ask for a better trip. From the wine country we headed into Colache Country. My legal last name is Garcia-Colace, the colace is my Italian side and we call ourselves The Colaches. We make it fun
we headed to Brawley, CA where a majority of our family live and we had our 19th annual Drummer Boy dinner. The most special dinner to me. It's a dinner in memory of my grandfather, Pop-Pop. He was the most amazing, beautiful soul, happiest person you could ever meet. Since we were little kids he would take us around his house in a march to the drummer boy and point out all of his nativity sets. It was a precious moment for me. That moment continues ever year. I marched to the drummer boy, enjoyed homemade Italian meat balls then headed to NYC to see the tree at Rockefeller Center, meet my girls at the Plaza for Christmas cocktails then enjoyed a fabulous jazz show by Steve Tyrell. Hello Chi Town! I met Nikki and Mama Bella in Chicago to top off our Christmas. We spoiled ourselves with massages, great dinners, a little shopping and of coarse the Nutcracker. After tv in Chicago we headed on our way to the Holiday Tour….enjoyed the garden, the burg, DC and Hartford to only end this magnificent month and year in good ole' New York City. I threw the classic black dress, diamond necklace and fur jacket on, then celebrated the new year with friends, Nikki and a great bottle of Champagne. Did I have a New Year's Kiss……….NO!! Can you believe it! Maybe I'll have better luck next year!
I hope you all had a great Holiday season the way I enjoyed mine and I hope the New Year is good to you. Remember as Mama Bella would say, "No Regrets!" Live it up, you only have one life to live
If your wondering what my new year's resolutions are…. well it's a long list….
1. Get Healthier….eat better and work out more (typical I know, but I truly enjoyed the holidays if you know what I mean lol)
2. Paint more…I've been so busy that I just don't do it, I'll be better this year.
3. Not to always rush, take more breaths, enjoy more moments and not let life go by so quickly.
4. Pray more. I wasn't as good as I wanted to be this year.
5. Lastly, Save! Lol I'm good, but I could use a plan
Send in your New Year's Resolution so I can check out yours!
Also Nikki says for number 6. I need to write: We will be better at fan questions!! Yes we will!
Happy New Year to our Bella Army,
Brie